Videos, Telephone Classes, Mentors, Practitioners, Blogs & Books
These resources may assist you in your exploration of ACOL. They are independent. Their appearance here does not constitute an endorsement.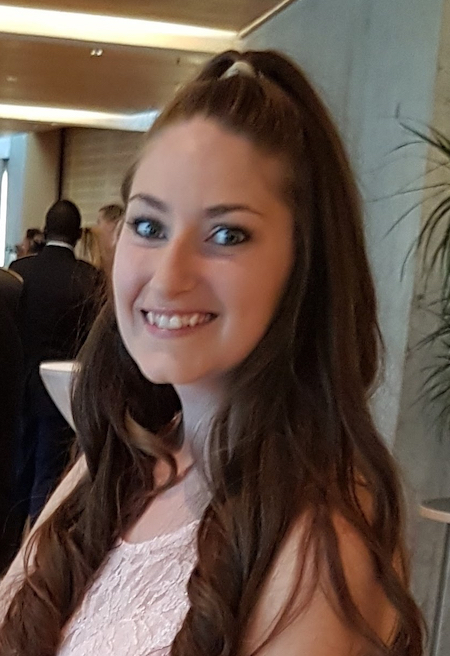 Melissa Meyer (Crist) offers support materials for groups and individuals as well as personalized support on ACOL through her website. Melissa is a Soul Coach and is an active facilitator of A Course in Miracles, A Course of Love, and The Way of Mastery. Chapter summaries, reflection questions, and 'thoughts of the week' are offered on her website for A Course of Love. Melissa also offers a unique service to readers of these texts, providing one-on-one sessions virtually, over the phone, or in person. These one-on-one sessions take readers deeper into their practice to answer questions, gain understanding through experience, and encouraging a response that unites Mind, Heart, and Soul. Each of these sessions are personalized for the individual and can be a one-time connection or an on-going relationship. ACOL inspires us to join in Unity, and through our joining accept our True Self. Join with Melissa in extending Love and allow the awareness of the Truth of who you are to return. To learn more about Melissa and her services please visit www.cristcoaching.com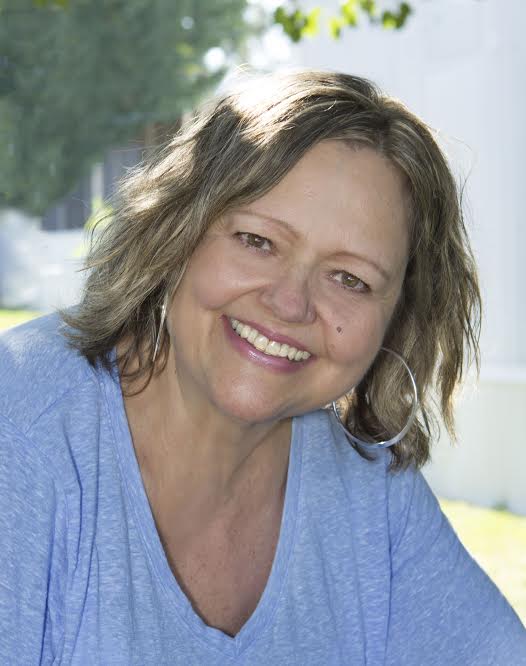 Laurel Elstrom: I was a spiritual seeker all my life, with a few years off for bad behavior. Having been raised in a conservative Christian environment, my search began in the church. In my early 20's, I woke up one morning and realized I didn't believe the story any longer. It felt like the slate had been wiped clean, and that it was up to me to discover what was actually true through my own direct experience.
For most of my life, I expected the payoff for living a spiritually-centered life to be a more satisfying life experience. If I lived more skillfully and achieved more wisdom, I could expect a more peaceful, sane, and enjoyable life experience. While I certainly found vast improvements in my life, I was never completely satisfied. It always felt like there was something more to fix or improve, like I would never "get there." In 2010, I met a man living in my community who claimed to have had an awakening experience without having had to meditate for decades or study with a guru. Through his story Read MoreRead Less

and my experience of him, I began to explore the possibility that an average everyday person could have an awakening experience in this lifetime without having to go to the mountain or live in a monastery.

The more I allowed the idea that this might be within the realm of my own experience, the more I wanted it. I experienced my first glimpse of that reality in January of 2011. I didn't understand what was happening at the time, and it only lasted a few hours. Afterwards, as in often the case, awakening seemed possible but elusive, but the fire had been lit. Many months later, the same friend approached me after an event and said, "Jeshua told me to give you these." He handed me three brand new volumes of "A Course of Love." I thanked him, while hiding my skepticism. I had long ago put the idea of Jesus in a category of "Not sure who that was."

I had learned over the years, however, to pay attention to surprises on my path, so I began reading the first book. Soon, a voice spoke from within, telling me that my existing Course in Miracles study group, which I had facilitated for years, needed to change its curriculum to the study of this new material. I followed the voice, and proposed the switch to my group.
After a tentative group vote, we moved forward. Imagine my surprise when that same inner voice directed me to take a more active teaching role, including providing chapter reviews and using a flipchart! While I had spent many years in front of a classroom, part of the Course in Miracles group experience that had seemed essential, was that the leader's job was to facilitate, to guide more than teach. Nevertheless, I followed the voice.

Almost immediately, real changes started happening. We were all experiencing glimpses of reality, and things started shifting in our lives. A year after we made the switch to ACOL, I looked around the table and realized that every single participant was standing in a different place than they had been a year earlier. We were all awakening, and we felt it. Others were drawn to the class, but felt overwhelmed at jumping into the material mid-way. Requests to start another group at Book One kept coming. In March of 2013, I started another group did so, which and the new group is moving even faster than the first group did. Both groups are small. Only those who are ready for change have the courage to stay. But those who are willing to see are never disappointed. Old crusty ways of seeing are shifting every time we meet. There is a kind of alchemy happening, and we are all infinitely grateful. Because students were requesting access to the chapter reviews outside of class, I switched from using a flipchart to creating Power Point presentations and adding narration. This way, students could have unlimited access. The Youtube reviews presented here are the result of that process.

I have no need to become the great teacher of A Course of Love. I am grateful beyond measure to Mari Perron for her willingness to be the first receiver of this work. As another receiver, I offer my willingness to teach, review, and practice this material. I do as I am called. I give what I have to give. If the work that I do is helpful to those who are willing to be receivers, I am happy to offer it.

There is no teacher outside of ourselves. There is only willingness to see and the surrender of all that keeps us bound. It is possible to experience freedom in this lifetime, in this embodiment. If you are ready to awaken, here is a loving path home. You are more than you ever imagined. If you are willing to see that, hold on to your hat, and get ready for the ride of your life.

NOTE: Click the PLAYLIST button at upper left to view list of all videos: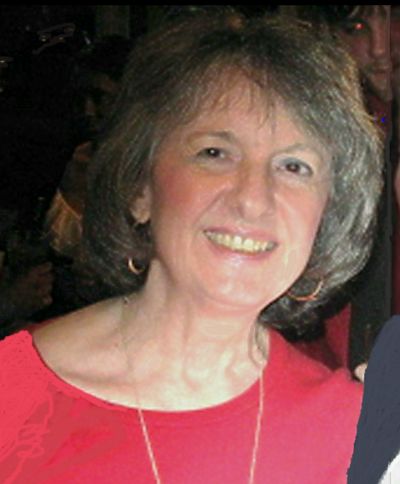 Celia Hales, PhD, offers a wealth of insight and advice through her popular blog, "Miracles Each Day" — an almost-daily writing. Celia is a former religion librarian at the University of Minnesota who met and interviewed Mari Perron in 2004. As an enthusiast of A Course in Miracles since 1981, and of A Course of Love since 2002, she has been offering wisdom and support through her blog since 2009. In 2016 Celia was inspired to write a booklet that would serve as an easy-to-read introduction to ACOL. Her work has now been published as A Course of Love: An Overview. In it she says, "To my mind Jesus has 'unfinished business' with us after A Course in Miracles. A Course of Love answers many of the questions that we have had after reading A Course in Miracles." In her blog Celia also shares several important life events, including two "glimpses of awakening" and a repeated experience of an "unseen kiss." She also wrote a short "Distinction Between ACIM & ACOL" and a longer "ACOL Compared to ACIM." Usually her blogs end with a little guidance and a prayer.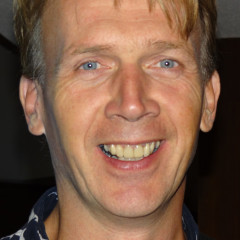 Wim Haverkamp is a blogger, teacher and counselor who also has a Youtube series based on ACOL's The Forty Days and Forty Nights. Wim was asked by a friend to read A Course of Love. He did so—while waiting in an airport—and had a powerful experience of gratitude and release. "My life instantly changed." Wim's recording of The Forty Days and Forty Nights can be accessed here:Read MoreRead Less

NOTE: Click the PLAYLIST button at upper left to view list of all videos: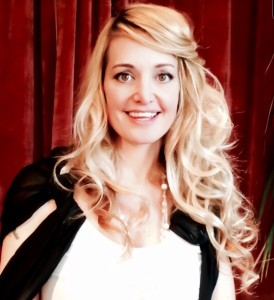 Rev. Heather Holmes is a visionary, spiritual counselor, minister, and teacher of A Course in Miracles, A Course of Love, and also The Way of Mastery. Heather has highly successful ongoing telephone-based classes on ACOL, using it to promote relationships into ever deeper levels of unity. She demonstrates present awareness and believes we come into this awareness through the act of joining, of merging with and as Spirit. Heather sees that it is through union and relationship that we expand fully into the awareness of All That We Are.
The beauty of A Course Of Love is how it guides us in this joining process. ACOL uses language and attention to feelings to inspire a new vibrational level of expansion and integratation with heart and mind. Heather has tremendous faith in our youth, and is currently working with venues that will pave the way for the demonstration of upcoming talent, newly Read MoreRead Less

artistic, creative, and beautiful expressions of love and of Self. She views the world as her home and soars wherever Spirit takes her, currently residing in Pennsylvania. For more information regarding Rev. Heather's ACOL classes, visit

www.heatherholmes.org

.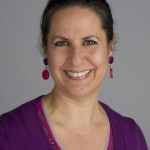 Laina Orlando's own spiritual awakening led her to remember that God is within her. Since experiencing this revelation, she knows she has the world's best job: helping others remember that they too have God within them. Her calling is in making the awakening process easy to understand, simple to integrate into everyday life, while also having fun. Laina uses her own life's journey to inspire others to do the work necessary to awaken, so they too can experience life as God intended: as a fun and easy adventure! She is very clear that if she can awaken, anybody can! What Laina offers as author, workshop facilitator, speaker, and coach, can be found at www.lainaorlando.com, and reached at Laina@lainaorlando.com.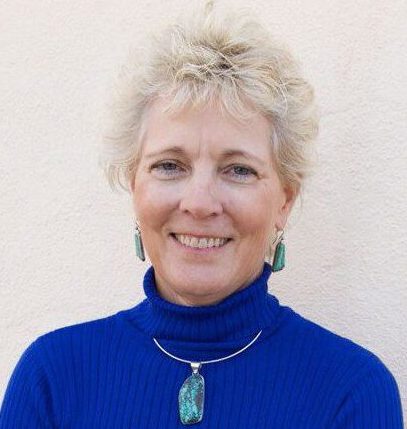 The Embrace Child Spirit teachings by Sally Patton draw upon the way of Jesus as expressed through A Course in Miracles, A Course of Love (ACOL), and The Way of Mastery. Sally has answered her calling and unique purpose with God to embody Christ Consciousness through Holy relationship as manifested through the way of Mother Mary as described in ACOL. With this comes an awareness of healing into wholeness the division between masculine and feminine energies. Also, this calling combined with her professional experience of working for and parenting an atypical child provides deep insight for releasing earthly concern-based parenting thus freeing our children, so we can become a spiritual parent to the Christ child in each one of us. Sally offers personal consultations/mentoring with the focus that healing for all problems comes from within, to return to our Truth, our Holy Self abiding in oneness with God, innocent, guiltless and extending only God's Love. www.embracechildspirit.org/personal-consultations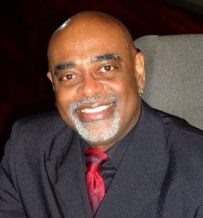 Earl Purdy, a Unity Minister in Denver, Colorado, has been teaching about ACIM for over 33 years. More recently he is also teaching about ACOL, and offers free Youtube videos of his presentations. Earl  was born and raised in Memphis, Tennessee. At an early age he asked those important questions that most of us ask eventually—Why Am I Here? What Is My Purpose? What Am I To Do Now? The quest for these answers led Earl to acquire an extensive background in Truth Consciousness. Earl has been a renowned teacher and lecturer as well as astrologer and numerologist for over 25 years. Earl has been a keynote speaker at many Miracles conferences and retreats. His lively spirit and sense of humor allows him to share the Truth with joy and aliveness! Please access his Youtube videos here. Read MoreRead Less

NOTE: Click the PLAYLIST button at upper left to view list of all videos: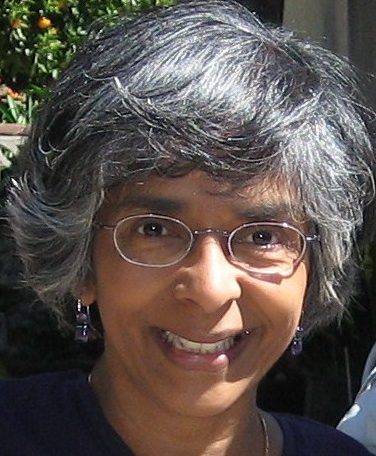 Christina Strutt offers Co-Creating Clarity with all who feel propelled to face the present, flush out the past, and create bold new choices moving forward. Joining in relationship and deep heart-centered dialogue, becoming as 'clear pools flowing into each other"(D:Day15.12), giving and receiving as one, together we discover your own unique answers. Growing up in multi-cultural Singapore, and having lived in four countries, Christina is a natural systems thinker who lives the certainty that relationship is everything. Over forty years working as an engineer, educator, catalyst, bridge-builder, and peacemaker, have grounded in her a breadth of experience, deepened only by her long-time devotion to living and being love – the message of A Course of Love. Read more about CoCreating Clarity at cocreatingclarity.com/spiritual.htm. Read of Christina's personal "metamorphosis" through A Course in Miracles and A Course of Love at cocreatingclarity.com/pdf/Metamorphosis.pdf.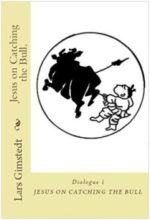 Jesus on Catching the Bull: Dialogue 1 by Lars Gimstedt
When he started writing this book, Lars discovered himself in direct communication with Jesus. What evolved is a conversation with Jesus focused on the ancient set of Zen images called "The Bull and His Herdsman." To each image, there is a old text connected, as well as three koans, short poems. The dialogue is an exploration of how these images can be used in the process of spiritual awakening, the awakening towards disidentifying from the ego and becoming aware of one's True Self. Meanwhile Lars was discovering A Course of Love, the content of which enters the conversation. Available on Amazon.com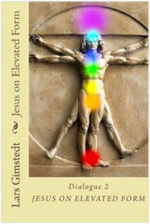 Jesus on Elevated Form: Dialogue 2 by Lars Gimstedt
Highly recommended! This channeled conversation with Jesus focuses on the chakras as a vehicle for integrating spirit in daily life. This book is a sequel to "Jesus on Catching the Bull", and is a continued dialogue with Jesus about the"Elevated Self of Form", that he presents in A Course of Love. Where the former book was about the "ascension" towards finding one's True Self, this sequel is about the "descending" back to our ordinary reality in order to manifest it in concrete action. This journey can also have its difficulties, where the ego and the body still can activate subconscious obstacles. Like the former book, "Jesus on Elevated Form" uses ancient symbols in order to illustrate the message, and the Chakras, the energy centers of the body, are used as a supporting structure in the exploration of Elevated Self of Form. It includes a particularly interesting discussion with Jesus on how A Course in Miracles has been misinterpreted as one reason for his subsequent transmission of A Course of Love. Available at Amazon.com