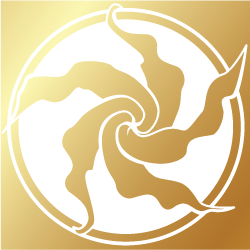 Please enjoy "The Cards" – a carefully selected collection of 170 quotations from ACOL ready to be downloaded, printed, and enjoyed. They are especially revealing when used in ACOL groups, but they are also excellent for individual use. Printing instructions and suggestions for a box to hold them are included. To download, click here:

The Cards are offered for your free use by the developers, Meg Warden, Jon Warden, and Joe Kittel. Here is their message:
The Cards arose from the healing of relationships between Meg Warden, Jon Warden, and Joe Kittel. During a time of hurt, anger, conflict, and despair, they all started A Course of Love in the summer of 2014, often reading together.
Through willingness to communicate and forgive, they experienced miracles and came to see each other with love and respect. Since they worked together to select and develop The Cards, they see them as an expression of their healing. Sharing The Cards in A Course of Love groups, they shared their healing as they now share it with you.
The Cards are a great way to close ACOL group meetings. Group members can pass around the box, select cards randomly, and then read them in turn. Often people draw quotes that speak to them personally or answer questions they asked during the group. It seems people always pick just the right card for them at the time.
The Cards can also be drawn for daily inspiration or a focus for meditation. Whenever a particular need arises, a card could provide divine guidance. As with all things, our relationship with them determines what they mean to us. We hope you will enjoy your relationship with The Cards.