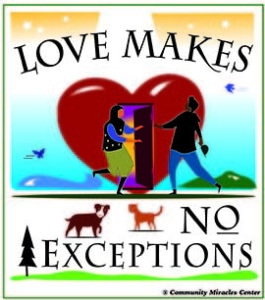 "Love Makes No Exceptions"
2018 ACIM Conference – San Francisco,  – Feb. 23-25

Mari Perron will be among the presenters at this amazing, large conference.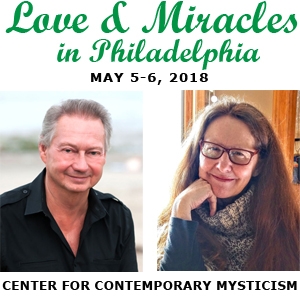 Love & Miracles in Philadelphia
Jon Mundy and Mari Perron
Center for Contemporary Mysticism, May 5 – 6, 2018
Join us for an exciting weekend to explore the uniqueness and complementarity of A Course in Miracles and A Course of Love — — the yin and yang of our spiritual journey. Hear from members of the "first family" of both Courses: Jon Mundy, student and personal friend of ACIM scribe Helen Schucman, and ACOL first receiver, Mari Perron. What are the real differences and what are only perceived differences? This weekend will include an all-day workshop on Saturday and program for the general public on Sunday afternoon. To learn more or register go to: https://contemporarymysticism.org/activities.asp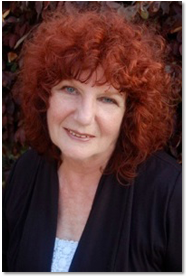 Sharing in Unity and Relationship: Gatherings and Events
If you would like to invite Mari Perron to share with your community, please contact Kathy Scott Perry, A Course of Love's Event Coordinator.
Kathy has had a brilliant career in event promotion. Now she has agreed to bring her vision and talents to this connective position, partnering with Mari to facilitate the sharing of A Course of Love. When you contact Kathy she will engage with you by listening to your ideas, the type of event you are interested in having, and by providing Mari's requirements, availability, and vision for convening a fulfilling gathering. Please contact Kathy at 512-938-9996 or kathyscottperry@gmail.com.