Take Heart Publications Privacy Policy
Privacy Policy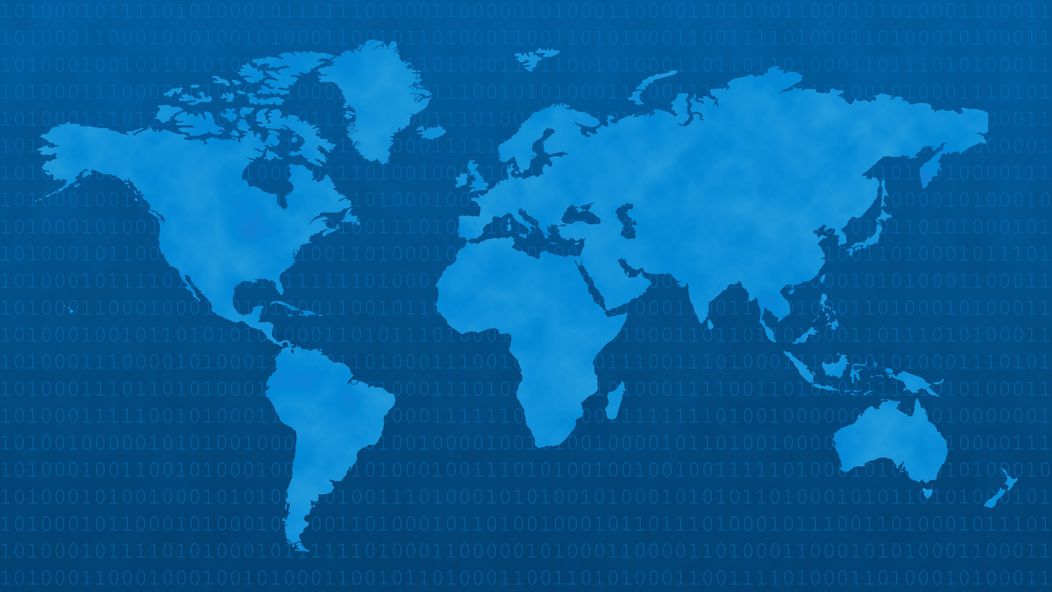 Take Heart Publications, publisher of A Course of Love and Choose Only Love, and related materials, appreciates and values your coming to our website and having you as an email subscriber to our monthly newsletter, "The Embrace." We want to stay in touch and hope that you do, too; but if you wish not to receive emails from us please simply let us know (see "contact us" below) or unsubscribe when you receive emails.
This Privacy Policy describes how your personal information is collected, used, and shared when you visit https://acourseoflove.org/ (the "Site"). The contents we offer you on the Site and the messages we send you via email constitute the service (the "Service") we provide you.
PERSONAL INFORMATION WE COLLECT
Device Information
We use Google Analytics and WordPress. When you visit the Site, we automatically collect certain information about your device, including information about your web browser, IP address, time zone, and some of the cookies that are installed on your device. Additionally, as you browse the Site, we collect information about the individual web pages or products that you view, what websites or search terms referred you to the Site, and information about how you interact with the Site. We refer to this automatically-collected information as "Device Information."
We collect Device Information using the following technologies:
"Cookies" are data files that are placed on your device or computer and often include an anonymous unique identifier. For more information about cookies, and how to disable cookies, visit http://www.allaboutcookies.org.
"Log files" track actions occurring on the Site, and collect data including your IP address, browser type, Internet service provider, referring/exit pages, and date/time stamps.
"Web beacons," "tags," and "pixels" are electronic files used to record information about how you browse the Site.
Request Information
When you request free access to chapters of A Course of Love (the "Book"), audio chapters of the Book or subscription to The Embrace newsletter, we collect your name and email address.
"Personal Information" includes Device and Request Information.
HOW DO WE USE YOUR PERSONAL INFORMATION?
We use the Request Information to provide you with free portions of the Book, and/or a free subscription to The Embrace newsletter, which is sent monthly. Occasionally we may send you additional email messages related to Take Heart Publications, and to the two works we publish: A Course of Love and Choose Only Love.
We use the Device Information that we collect to help us screen for potential risk and fraud (in particular, your IP address), and more generally to improve and optimize our Site (for example, by generating analytics about how our customers browse and interact with the Site, and to assess the success of our marketing and advertising campaigns).
SHARING YOUR PERSONAL INFORMATION
We do not use any personal information for advertising purposes.
We do not share your Personal Information with third parties except as follows:
We use Google Analytics to help us understand how our visitors and customers use the Site – you can read more about how Google uses your Personal Information here: https://www.google.com/intl/en/policies/privacy/. You can also opt-out of Google Analytics here: https://tools.google.com/dlpage/gaoptout.
We use WordPress to build our website and understand how our visitors and customers use the Site – you can read more about how WordPress uses Personal Information here: https://wordpress.org/about/privacy/.
We use MailChimp to help us communicate to our visitors and customers and specifically to send out our newsletter and other occasional messages. You can read more about how WordPress uses Personal Information here: https://mailchimp.com/legal/privacy/.
Finally, we may be required to share your Personal Information to comply with applicable laws and regulations, to respond to a subpoena, search warrant or other lawful request for information we receive, or to otherwise protect our rights.
SECURITY OF DATA
The security of your data is important to us, but remember that no method of transmission over the Internet, or method of electronic storage is 100% secure. While we strive to use commercially acceptable means to protect your Personal Data, we cannot guarantee its absolute security.
DATA RETENTION
When you subscribe to The Embrace newsletter, your name and email address will be retained by us unless you unsubscribe.
DO NOT TRACK
Please note that we do not alter our Site's data collection and use practices when we see a Do Not Track signal from your browser.
SERVICE PROVIDERS
We may employ third-party companies and individuals to facilitate our Service ("Service Providers"), to provide the Service on our behalf, to perform Service-related services or to assist us in analyzing how our Service is used.
These third parties have access to your Personal Data only to perform these tasks on our behalf and are obligated not to disclose or use it for any other purpose.
ANALYTICS
We may use third-party Service Providers to monitor and analyze the use of our Service.
Google Analytics
Google Analytics is a web analytics service offered by Google that tracks and reports website traffic. Google uses the data collected to track and monitor the use of our Service. This data is shared with other Google services. Google may use the collected data to contextualize and personalize the ads of its own advertising network.You can opt-out of having made your activity on the Service available to Google Analytics by installing the Google Analytics opt-out browser add-on. The add-on prevents the Google Analytics JavaScript (ga.js, analytics.js, and dc.js) from sharing information with Google Analytics about visits activity.For more information on the privacy practices of Google, please visit the Google Privacy & Terms web page: https://policies.google.com/privacy?hl=en
RETARGETING
Google AdWords remarketing
We use Google Analytics' 3rd-party audience data such as age, gender, and interests to better understanding the behavior of our customers and work with companies that collect information about your online activities to provide advertising targeted to suit your interests and preferences. For example, you may see certain ads on this website or other websites because we contract with Google and other similar companies to target our ads based on information we or they have collected, including information that was collected through automated means (such as cookies and web beacons). These companies also use automated technologies to collect information when you click on our ads, which helps track and manage the effectiveness of our marketing efforts.You may opt out of the automated collection of information by third-party ad networks for the purpose of delivering advertisements tailored to your interests, by visiting the consumer opt-out page for the Self-Regulatory Principles for Online Behavioral Advertising at http://www.aboutads.info/choices/ and edit or opt-out your Google Display Network ads' preferences at http://www.google.com/ads/preferences/.
Facebook, Custom Audiences and Facebook Marketing Services
Due to our legitimate interest in the analysis, optimization and economic operation of our online offer and for these purposes within the meaning of Art. 6 (1) f. of the GDPR we use the so-called "Facebook pixel" of the social network Facebook, which is operated by Facebook Inc., 1 Hacker Way, Menlo Park, CA 94025, USA, or if you are a resident of the EU, Facebook Ireland Ltd., 4 Grand Canal Square, Grand Canal Harbour, Dublin 2, Ireland ("Facebook"). Facebook is certified under the Privacy Shield Agreement and thereby offers a guarantee to comply with European data protection law.With the help of the Facebook pixel, Facebook is on the one hand able to determine the visitors of our online offer as a target group for the presentation of advertisements (so-called "Facebook ads"). Accordingly, we use the Facebook pixel to display our Facebook ads only to Facebook users who have shown an interest in our website or who have specific characteristics (e. g. interests in certain topics or products determined by the websites visited) that we submit to Facebook (so-called "custom audiences"). With the help of the Facebook pixel, we also want to make sure that our Facebook ads are in line with the potential interest of users and do not have a nuisance effect. Using the Facebook pixel, we can also track the effectiveness of Facebook ads for statistical and market research purposes by seeing whether users have been redirected to our website after clicking on a Facebook ad (so-called "conversion tracking").

The Facebook pixel is directly integrated into our website by Facebook and can store a so-called cookie, i. e. a small file, on your device. If you then log in to Facebook or visit Facebook when you are logged in, your visit to our online offer will be noted in your profile. The data collected about you is anonymous for us, i. e. it does not allow us to draw conclusions about the identity of the users. However, the data is stored and processed by Facebook so that it can be linked to the respective user profile and used by Facebook as well as for its own market research and advertising purposes. If we transfer data to Facebook for comparison purposes, it is encrypted locally in the browser and only then sent to Facebook via a secure https connection. This is done with the sole purpose of matching the data encrypted by Facebook.

Facebook's processing of the data is governed by Facebook's Data Usage Policy. Accordingly, general instructions on how to display Facebook ads, in the Facebook Data Usage Policy: https://www.facebook.com/policy.php. For specific information and details about the Facebook pixel and how it works, please visit the Facebook Help Center: https://www.facebook.com/business/help/651294705016616.

You may object to the collection by the Facebook pixel and use of your data to display Facebook ads. To set what kind of ads you see on Facebook, you can go to the page set up by Facebook and follow the instructions on how to set up use-based advertising: https://www.facebook.com/settings?tab=ads. The settings are platform-independent, i. e. they are applied to all devices, such as desktop computers or mobile devices.

You may also object to the use of cookies for measuring range and advertising purposes via the Network Advertising Initiative's deactivation page (http://optout.networkadvertising.org/) and additionally via the US website (http://www.aboutads.info/choices) or the European website (http://www.youronlinechoices.com/uk/your-ad-choices/).

YOUR RIGHTS
You have the right to obtain a copy of any personal information we hold about you and to ask that your personal information be corrected, updated, or deleted. If you would like to exercise this right, please contact us through the contact information below. You have the right to lodge a complaint with the EU Data Protection Authority and the right to withdraw your consent to our keeping your personal data at any time.
Additionally, we note that we are processing your information in order to fulfill contracts we might have with you (for example if you make an order through the Site), or otherwise to pursue our legitimate business interests listed above. Additionally, please note that your information will be transferred outside of Europe, including to Canada and the United States.
CHILDREN
The Site is not intended for individuals under the age of 16.
CHANGES
We may update this privacy policy from time to time in order to reflect, for example, changes to our practices or for other operational, legal or regulatory reasons.
CONTACT US
For more information about our privacy practices, please contact us:

Take Heart Publications
13315 Buttermilk Bend
North San Juan, CA 95960
United States