The ACOL Global Family
Support the Expansion of ACOL

Take Heart Publications – a nonprofit organization – has been working with over 30 translators to make ACOL available in twelve languages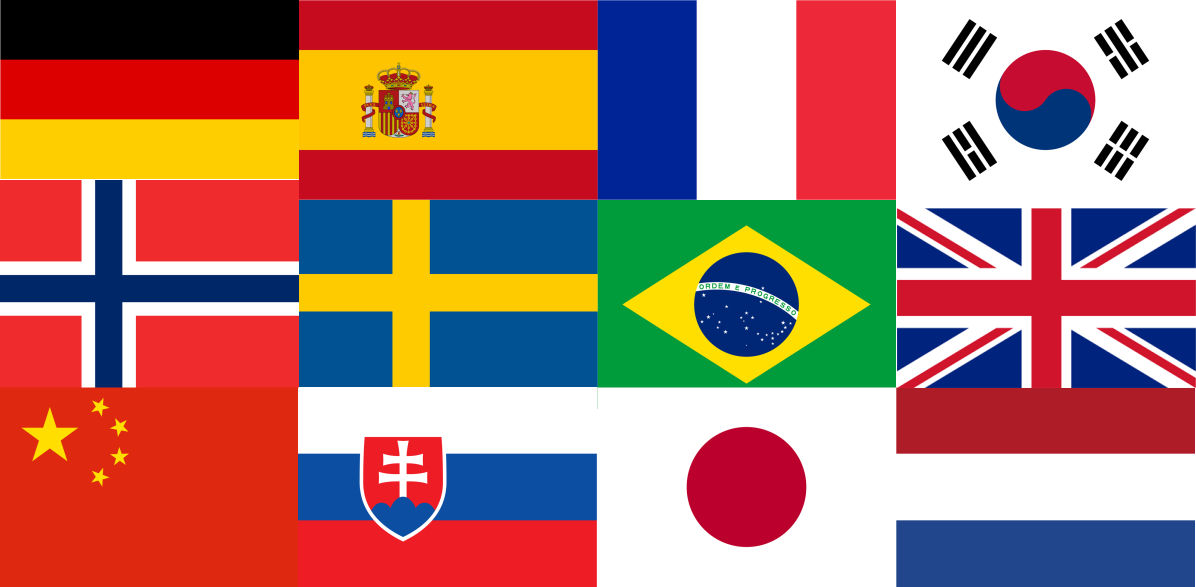 There is a difference between payment and cost. To give money where God's plan allots it has no cost. To withhold it from where it rightfully belongs has enormous cost. (A Course in Miracles, P-3.III.2)
If you find value in A Course of Love or Choose Only Love, please pause to consider a time of sharing. We invite you to support the Take Heart Team as a concrete step toward co-creating the New.
Did you know? –
Take Heart Publications has been working with over 30 translators and assistants to make A Course of Love and the Choose Only Love books available in

twelve languages

.

Currently ACOL is published in eight languages (English, Spanish, French, Japanese, Norwegian, Swedish, Portuguese, Dutch), with four more (German, Chinese, Korean, Czech) on the way.

Take Heart is working with narrators who are recording audiobook editions. For example, The Age of the Heart's

audiobook

has just been published.


Take Heart has published some 100 videos on

ACOL's YouTube channel

which have been watched over

54,000 times by viewers in 42 countries

.

Take Heart has published over 50 pages of rich content on ACOL's website and 100+ monthly articles in

The Embrace Newsletter which have been visited by over

50,000 people in more than 100 countries

.

Take Heart sponsors the "Love is the Answer" podcast which is streaming via

Apple Podcasts,

Google Podcasts

,

YouTube

,

Spotify

,

Amazon Music

,

Podomatic

,

Anchor FM

,

and

Vimeo

.

Other podcasts and video series include

Heart to Heart

,

Wisdom of the Heart

,

Love in Movement

,

as well as

Vivendo Um Curso de Amor

and

Presença de Ser

(in Portuguese).

Take Heart sponsors the development of websites not only in English but also in other languages, such as this one in Portuguese. This requires registering multiple international domains, hosting and development.
Take Heart sponsors two paid Zoom accounts and coordinates over 30 ACOL online groups, 182 in-person groups, and a The Age of the Heart group with over 183 participants all over the world, including a portal for facilitating communication among members on Mighty Networks.
It takes a great deal of time, dedication, skill—and, yes, money—to extend these spiritual masterpieces to the wider world. Can you feel the transformational power of broadly sharing such valuable content? Such sacred work this is! We are excited for the possibilities ahead.
All this collaborative work depends on generous people like you who are called to share. Together we play an active role in the co-creation of a new consciousness and thus a new Earth. Will you please help by making a gift? Your support means the world to us!
Thank you!
Take Heart Publications is a 501(c)(3) nonprofit organization, EIN 47-5543448. All contributions are TAX-DEDUCTIBLE in the United States. No goods or services will be provided for in exchange for the contribution. For the purpose of tax deduction in the US, since the IRS does not require verification by receipt for donations under $250, annual statements of giving $250 or above will be sent in January each year.
By check or money order: please make payable to "Take Heart Publications" and mail to 13315 Buttermilk Bend, North San Juan, CA 95960.
Legacy Gifts – Leaving a Philanthropic Legacy
The ACOL Global Family is a long-term, timeless endeavor! Do you feel called to LEAVE A LEGACY? A legacy gift is a planned future gift that designates some part of your estate as a donation to a nonprofit organization, such as Take Heart Publications. These include gifts of equity, life insurance, real estate, retirement plan assets, personal property, stocks, cash, bequests, charitable remainder or lead trust, mutual funds, or endowments.
Leaving us a planned gift enables you to create a powerful philanthropic legacy, thus making a direct impact on the world by enabling us to carry out our mission in perpetuity, through activities (see examples listed above) that expand awareness of Christ's messages all over the world.
It's easier than ever to leave legacy gifts. Most legacy gifts are made through wills and trusts. Legacy gifts can even be made simply by listing a nonprofit as the beneficiary of a bank or pension account. Legacy giving can have some significant tax advantages for donors. For example, donors can contribute appreciated property, like securities or real estate, receive a charitable deduction for the full market value of the asset, and pay no capital gains tax on the transfer.
Please consider leaving us a legacy gift. Our legal name is Take Heart Publications and our address is 13315 Buttermilk Bend, North San Juan, CA 95960, United States. Our tax-exempt number, also known as employer identification number (EIN) is 47-5543448. If you are interested but need assistance on how to proceed, please talk with Glenn Hovemann to know your options: