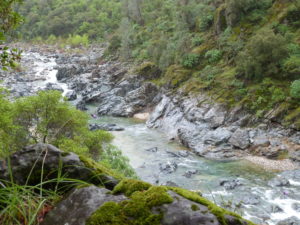 As air carries sound, as a stream carries water, as a pregnant woman carries her child, this is how you are meant to carry what you have been given. What you have been given is meant to accompany you, propel you, and be supported by you. You are not separate from what you have been given, and you do carry what you have received within you. D:Day23.2
Outside the cabin window, Welcome (my three-footed squirrel friend) was in view and, for the first time, I had my camera. I took a dozen pictures before I realized it was not him. He "was" there for a moment, but must have ran off when this other fellow came along. When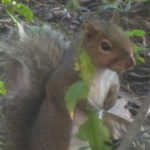 Welcome came "back" into view, I got a picture, just one, and it's not very good.
The quality of light is changing again, changing to that crystal clarity that reaches its peak in October, the clarity I remember noticing fully for the first time when I had a visit from Richard Scruggs back in 2002. He was a former Navy Seal who discovered A Course of Love and drove from Florida to meet me, listening to Bob Dylan and noticing Canadian geese as he drove. He arrived on a crisp fall day and stayed in a hotel overlooking the Mississippi River. I met him there and we visited in the hotel's top-floor restaurant, viewing the Wabasha Bridge where flags waved in the brilliant sky, blending with the shimmering water below. He died in 2009, and as he was dying he had a friend reading A Course of Love to him. I wonder briefly if he and my newer friend, Douwe van der Zee, who died just months ago, will get to know each other in the afterlife? Does making friends and hanging out with old friends happen after death?
My first half hour in the cabin goes this way of memory and reflection.
I was going to write about The Dialogues Day 23: Carrying, which I was reading last night, and now can barely remember. I quoted from it in last week's blog. It spoke to me all week. With acceptance of my lack of memory, I return to the book: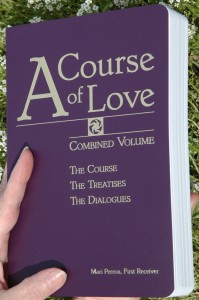 Your instruction has been given. Now the task before us is to come to understanding of the means by which you will carry what you have been given down from the mountain and onto level ground, the ground of the earth, the place where you are connected and interconnected to all that lives and breathes along with you. D:Day23.3
I didn't know why it was speaking me and now I know. It is speaking to me as I prepare to leave for Santa Fe where I will visit with ACOL reader/receivers. It is asking me to carry its question with me: What are the means by which I, and we, carry what we've been given?
I notice the phrasing: "the task before us." Us. We are in it together. Not just me and you, but us, us as connected and interconnected beings who live and breathe together. Is it any wonder these "visits" feel both like casual "visits" and like monumental events? That when Richard came and when Douwe came, their coming felt so like the making of an "us?" That the same feeling looms as I gather myself to head to Santa Fe?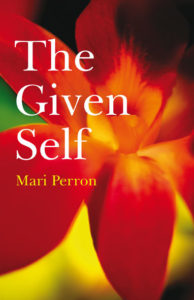 In my 2009 book, The Given Self, I called this the new "we" and spoke, at its end, of our movement:
"[T]his movement, should it be recognized and taken up together, can only be us, the new we formed by you being you, and me being me.
In separation we're all the same – unworthy, held by the same fears and judgments. We try to be "the same" in order to shed our fears and escape judgment. We try to learn what others learn so that we can, in embracing the same means, fit the same ends.
In union we are differentiated because fear and judgment has fallen away. We are who we are in all our given glory and we can rest there.
And from our rest comes all the rest…."
(The Given Self is currently out of print, but will come out again next year.)
If you are in the Santa Fe area and would like to explore this question with "us," you can find information about the event both here, and on ACOL's website http://acourseoflove.com/events/