My Tumor and I Have a Conversation
By Paula Payne Hardin

Dear Sisters and Brothers, the following story highlights one of my favorite revelations in A Course of Love, the idea that we live in Unity, that all beings and things are relating, communicating, and cooperating with one another at all times. We just have to let ourselves become aware of this phenomenon. The following experience powerfully impacted me, overwhelmed me, transforming me. It was an experience of thoughts I did not think!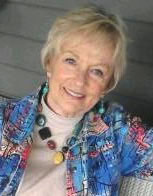 The Dreaded Diagnosis
On April 14, 2000, I learned I had cancer, colorectal cancer. Such a humble part of the body, the rectum…yet it became the site for an amazing meeting with the Divine.
I received the news at the end of a colonoscopy procedure. Groggy from the anesthetic, the Doctor's words echoed off the walls of my not too sharp mind "you have cancer… you have cancer."
A week later, I had an appointment with my Internist, Dr. Martha Howard, MD, who runs Wellness Associates in Chicago. Dr. Howard and her associates blend both Eastern and Western medicine in their holistic approach to health. Dr. Howard came into the room where the receptionist placed me. She sat on a swivel chair, pad and pen in hand, and looked at me. "We have to make a plan, Paula." So we put together a program of cleansing herbs, weekly sessions, acupuncture, etc. The goal was to prepare me for the rigorous medical interventions that were sure to come.
"Now Paula, we need to uncover the belief system that allowed this to happen. Do you have any thoughts on that?"
I spoke of grief over my son's addiction, the father wound I've had and its profound influence on my life and relationships, plus other challenges I was facing. Then she said: "We must find out what the tumor has come to say. Have you talked to your tumor?"
"No I haven't thought of that, but I will."
"Let's be silent right now and listen to what it might have to say . . ." We closed our eyes, breathed deeply 3 times and waited.
Dr. Howard broke the silence. "I hear it say that it is afraid that we want to get rid of it."
I took that in, then said: "Well, I have been working on healing images I can use. I don't like the war ones that some use. I don't like the language of killing, even a tumor. So far I haven't come up with a healing image that feels just right."
"Paula, talk to the tumor."
"Mr. Tumor (I suddenly realized the tumor is masculine) let's make a plan together that we can both agree on. Maybe we both get our needs met in a win-win situation. On one hand, if you keep on, I'll die and then you'll die too. If I have radiation and chemotherapy, you'll have a tough time. If I have surgery, they'll take you out and put you on a junk heap. So we have to make a plan."
Dr. Howard interrupted. "Paula, don't open your eyes. Take my hand and move to this chair. Now, you become the tumor and respond."
"I don't want to go. I like it here. It's warm and squishy, just the way I like it. But you have a point, now that you know I'm here, everything has changed. My future is in jeopardy. I'll consider a plan . . ."
Me, back in the other chair: "Well, angel helper beings could begin creating new cells, putting them in the bowel wall underneath you as you release to go to your new destiny. Would that work?"
Dr. Howard: "Good work! Great! This is a beginning. Now we must expand the plan and strengthen the images!"
I left feeling relieved. I had the beginnings of a plan and some good information to go on. I also had a wonderful doctor on my team.
A Thought I Certainly Did Not Think!

The next morning in my meditation time I sat in my high-rise apartment in Chicago, looking out over the Great Lake. I pondered Dr. Howard's suggestion and I attempted, unsuccessfully, to talk to the tumor. I couldn't make a connection.
Then the thought came to me: "Should the tumor have a name? No! I'm not going to personalize this thing! That's going too far. It's a bit far out to be having conversations with it—that's enough!"
I got up and started to walk out of the room to begin my day when a voice in my head grabbed my attention. Clearly—loudly—I heard, "MY NAME IS HERALD AS IN 'HARK THE HERALD ANGELS SING'!"
Oh my God! What was that? OK, Herald it is. Herald the messenger.
That was the beginning of a wild and beautiful ride that I came to call an "Initiation." In my Initiation I connected to a luminous Force or Being of astonishing love and enchanting humor. Fourteen years later I was introduced to A Course of Love, which gave me a language for the process of transformation and healing I was in.
Jesus explains that we have a place available to us, a place of mind and heart joined in whole-heartedness at the center of ourselves. He says:    
The main idea to hold in your mind and heart is the idea of entry, and the idea that what     comes of unity does not need access through your body's eyes or ears or any of what you   consider to be your senses. Along with this main idea it is essential for you to realize that this is not so strange and unusual as it may sound . . . and that you have already benefitted from   moments of interaction with, if not awareness of, the state of unity. (Dialogues chapter 12, verse 13)
Verse 14 continues with a big revelation!
Now that you are coming to a more clear idea of what the 'thoughts' that come to you from unity may be like, you will undoubtedly realize this: You have had such thoughts already, thoughts that came to you with an authority that you are not used to—thoughts that you know, beyond a shadow of a doubt, are true or right or accurate. They may be simple thoughts about a situation in which you are involved, or about the situation of another. Or they may be profound insights into your Self or the Nature of the world.
What Happened Next?

Part of my healing plan was to keep a journal and to express myself through drawings. I am not skilled and these sketches with colored pens were rather primitive and crude, but also compelling at times. I came to call them "soul drawings." From this material I wrote a book (as yet unpublished but sent on request, paulahardin@earthlink.net) entitled: The Tumor's Name Was Herald. It includes 21 soul drawings. I include one here for you to enjoy.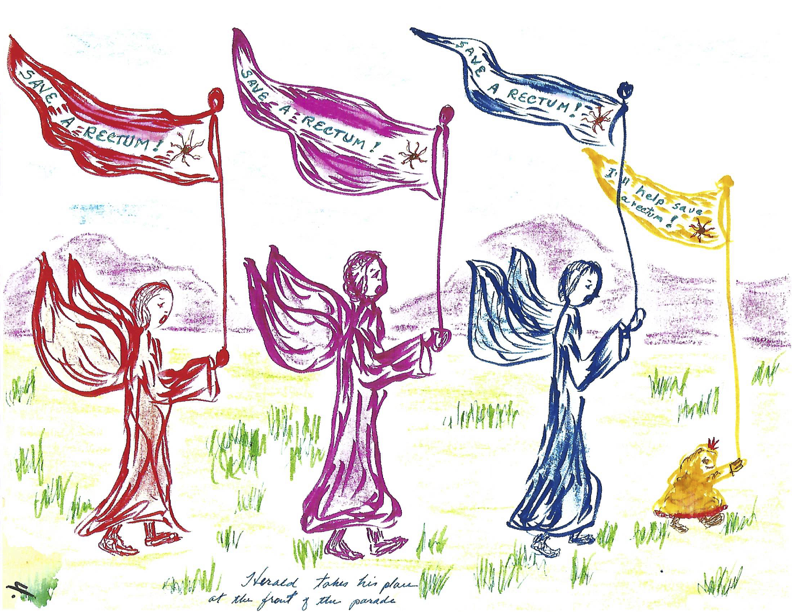 It was drawn after I learned I might have a colostomy for the rest of my life. The surgeon promised he would do everything he could to save me from that outcome. As you can see, angel helpers are carrying "Save A Rectum" banners and Herald leads the way with his banner "I'll Help Save A Rectum!" And he did.
Blessings to you, dear reader. Sometimes we stumble under the load when there is no one to show us a better way. We fall when no one knocks on our heart's door offering to walk with us. I wish for you that you learn more about the astonishing Light of your own being and that you will share that Light with others. This is one of the gifts my cancer experience brought to me, guided by Thoughts I did not think.
Paula Payne Hardin appeared on the Oprah Winfrey Show when her first book, "What Are You Doing With the Rest of Your Life? Choices in Midlife" was first published in 1992. A second edition was just released in audio, digital and print. She is also the author of "Love After Love: Stages of Loving" (1996). Highlights from A Course of Love also was just released as well. Hardin directed Midlife Consulting Services and the David K. Hardin Generativity Trust in Chicago. Hardin has trekked around the world from the Himalayas to Zimbabwe. Now an Elder, she enjoys kayaking, cats, writing, and her extended family.
 Coming this Fall!
Miracles, Scribes & Mystics
A "Miracles in the Mountains" Conference
Featuring scribes and mystics
including Mari Perron
N. Carolina, October, 2019
More info here
★
NEW! Straight answers to questions from students of A Course in Miracles
about A Course of Love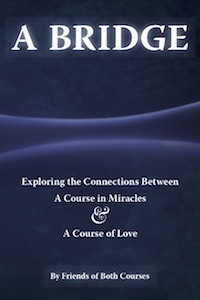 30 Questions & Answers
64 pages, $4.00 (paper) on the ACOL Store or on Amazon
or $2.99 (ebook) on Amazon

★
"You can only be who you are by sharing who you are." C:31.17
Many people discover how meaningful it is to share, and how new insights arrive when sharing.
Many ACOL Sharing Groups have formed worldwide —  Find one near you.
Many are also discovering the miracle of ACOL Zoom Sharing! Watch this conversation and discover for yourself.
★
Discover The Jesus Chronicles at MariPerron.com
★
The ACOL Tech Team is looking for volunteers to assist with social media, video, & more. Please contact Rose, rosegannon1@gmail.com

Within

the House of Truth

By Elliott Robertson
 
Eternity, you wait for me,
and yet I stay in time.
Eternity, you wait one breath away.
O Heaven, you are here with me;
your gates are open wide.
And yet I do not say, "Amen, amen."
Eternity beyond all time,
you see me as pure Light.
And yet I see myself as only form.
Within the House of Truth
illusion has no hold,
and yet I give myself
to minutes ticking on
the clock, and yet I see myself
as clay and dust.
Eternity beyond the day, the night
the calm, the storm,
you are the peace
untouched by highs and lows.
Eternity, you beckon me
to enter your true realm,
and yet I cling to doubt
and stand on sand
instead of rock.
O Jeshua, please place yourself
beneath my very feet,
so I might hear God birth me
when he breaths my very name,
so I might hear God birth me
when he says his only name,
I Am.
Elliott Robertson is a happiness coach. He has been certified by Marci Shimoff to lead "Happy for No Reason" workshops. His book Say Yes to Life: Seven Keys to Living Full Out from Within will come out soon. He lives in Philadelphia, Pennsylvania.