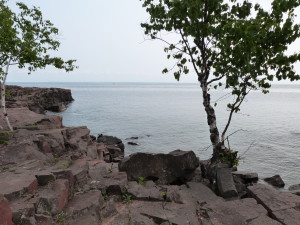 I asked myself the other day if the questions I've been exploring about my life couldn't be more pleasurable than they've been. Yet as I thought of sharing this feeling, I realized it relates to my feelings of being in transition, and that I'm always writing of transition! I need to get off this subject, is what I thought. But then, for the first time, I realized, What the heck. We are all in transition from the minute we walk through the door of this course. We are in transition from fear to love, from separation to union, from intolerance to acceptance, from learning to no longer learning, from old life to new, from one life situation to another and on and on. When we add details it can look different for each of us, but without the details, it's simply the way it is.
I'd just ordered and read a bit of what was available on-line of Brené Brown's new book, "Rising Strong" where she coins a new word: badassery. She explains it this way: "When I see someone fall down, get back up and say, "Damn, that really hurt, but this is important to me and I'm going in again" –my gut reaction is, "What a badass."" Then she says, "There are too many people today who, instead of feeling hurt are acting out their hurt; who instead of acknowledging pain, they're inflicting pain on others. Rather than risking feeling disappointed, they're choosing to live disappointed." She says, "Perfectionism is about the furthest thing in the world from badassery."
I found myself wanting to be a badass. A wholehearted badass. Brene's been talking about being wholehearted for almost as long as I have.
Since I'm still waiting for my copy of "Rising Strong" to arrive, this is as far as I've read. I'm sure she talks about what happens when we're feeling in a dark place because that's her impetus for writing the book. Not the heroes glorious hour of success, but what gets the heroine up out of the place of what I've been calling "not knowing what to do" . . . to "knowing what to do." These are my words, not Brené's. The times of "not knowing what to do" that I encounter are the toughest times for me. I do not rush. I wait it out. But then I do get to these points of "enough is enough."
I was talking to one of my friends and mentors, Kathy Scott Perry, the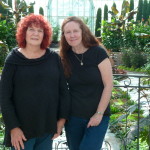 other day. She's been running conferences for decades and invited my participation in the one subtitled, "A gathering of the scribes," a few years ago. She told me that scribes often seem not to know what to do when they're done scribing! I could have kissed her for saying that.
You'd think it would be the opposite, wouldn't you? That there'd be some kind of "this is what you do next" instruction? I did get guidance: "Be a companion to those willing to leave hell behind." I totally accept being a companion—it's perfect for me. I totally accept that it makes little sense to try to companion anyone unwilling. And so, okay, there's guidance. But the need to put whatever guidance we get together into a whole that actually guides our lives is a tad more complex. Because while I'm doing whatever I'm guided to do, I still have to consider that the strongest call of this Course: "being who we are," translates for me, (as for you) into being who "I" am.
So my questions to myself from within these constant times of transition are ones that aren't only "what's the way  forward" but what's the way to move forward soulfully, wholeheartedly, with authenticity (or badassery) and without walking away or walking over anyone else?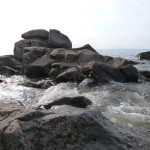 These are among the greatest dilemmas of life, and each of us meet these "not knowing what to do or how to move forward" challenges—if not constantly, occasionally. I started wondering where this is addressed adequately in A Course of Love, and landed on Chapter 17 of The Dialogues, the one in which we are told we are still becoming, but that we stand at the threshold. Reviewing this chapter let me see that I could reframe my language of transition into the language of desire and response:
"Desire asks for a response. From where is this response sought? You now must understand the fullness of the well of your heart, the interrelationship of desire and fulfillment." (D:17.19) The interrelationship of desire and fulfillment. I love that! To me it is like hearing, The strength of your desire is the fuel for your movement.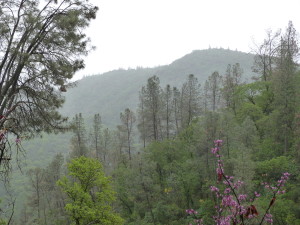 Your answers will come from your own heart in response to your desire.
Next we're told that we will spend forty days and forty nights on the mountain, "fasting from want, becoming aware of desire, responding to desire. This is the final stage of becoming."
Responding to desire. Yearning for that time of such a response rising up! Yes! This is a description of the feeling of transition.
I long to respond with true expression. I greatly desire to enjoy the freedom of the new. And I especially yearn for the freedom of being my true Self. And I stand in desire and fulfillment, to which part of me says, Whatever that means! And to which another part of me says . . . How true!
How about you?